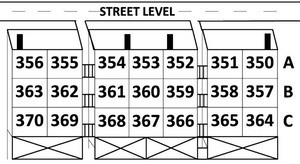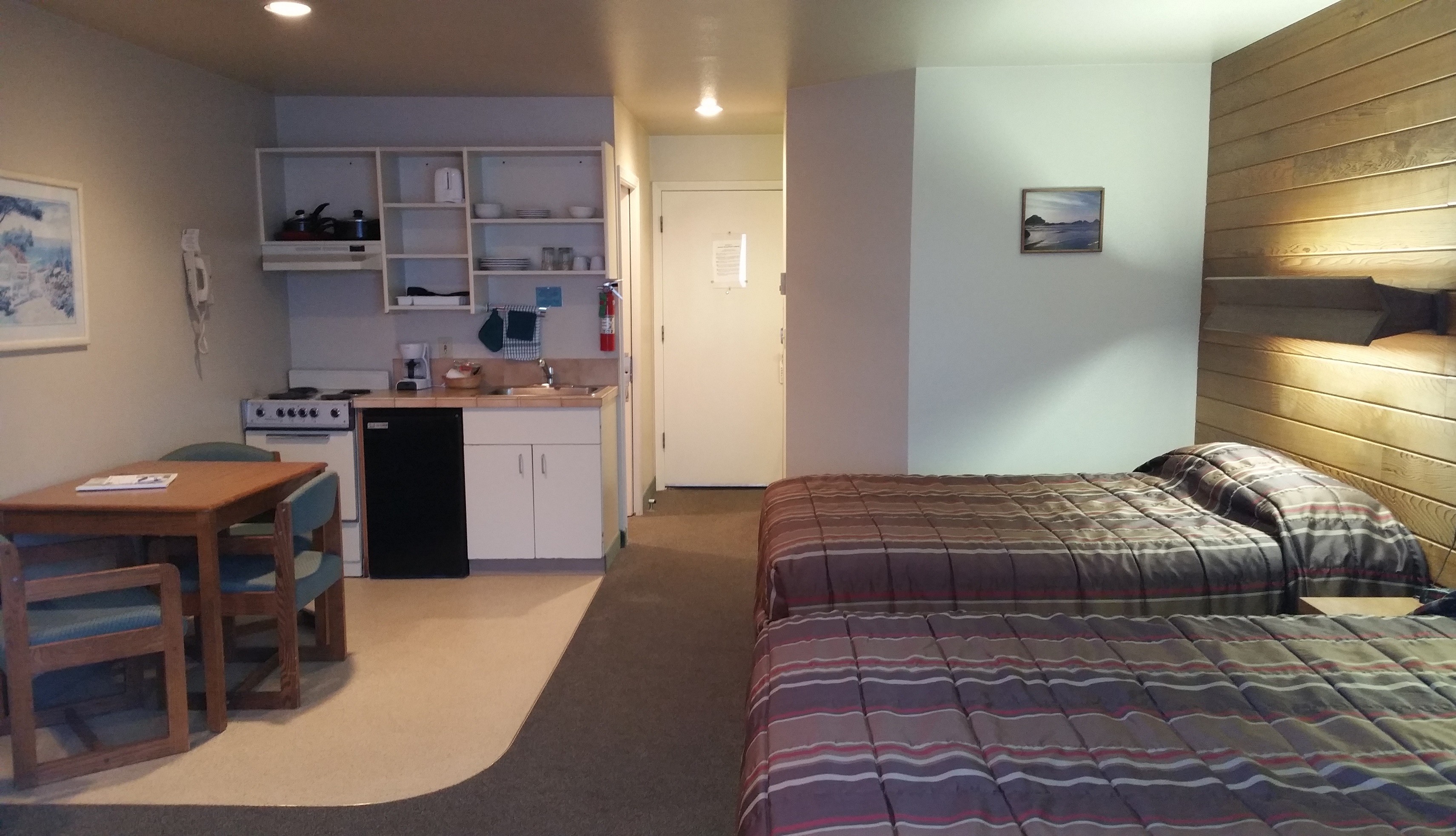 Vern Brown Two Queen Deluxe
Includes: Kitchen, Fireplace, Bathroom; Tub and Shower, Balcony
Rooms: 350, 352, 356
Room: 359 (Level B, Stairs)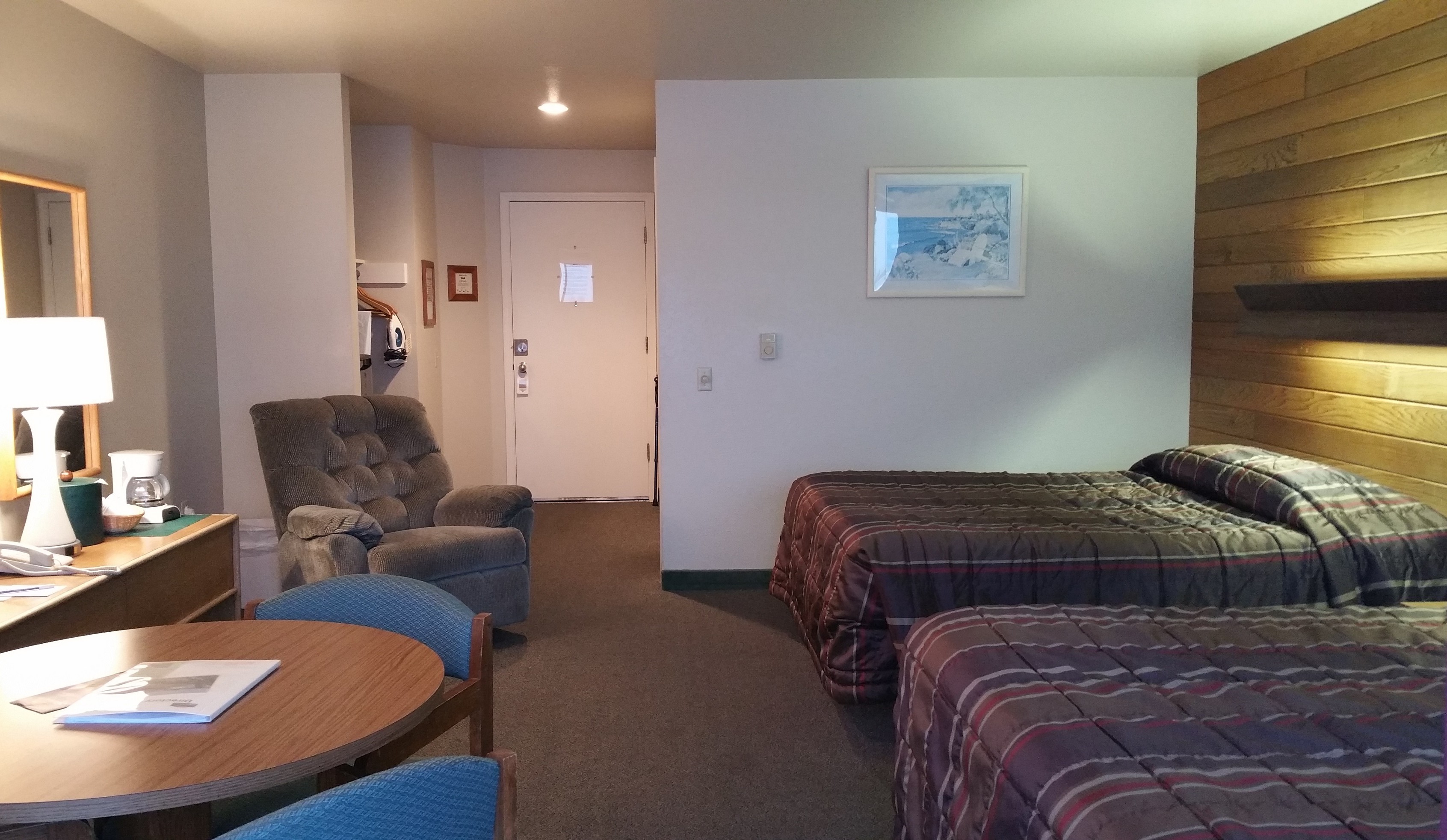 Vern Brown Two Queen Handicap
Includes: ADA Equipped Bathroom; Step-In Shower With Bench and Rails, Balcony
Rooms: 351, 353, 355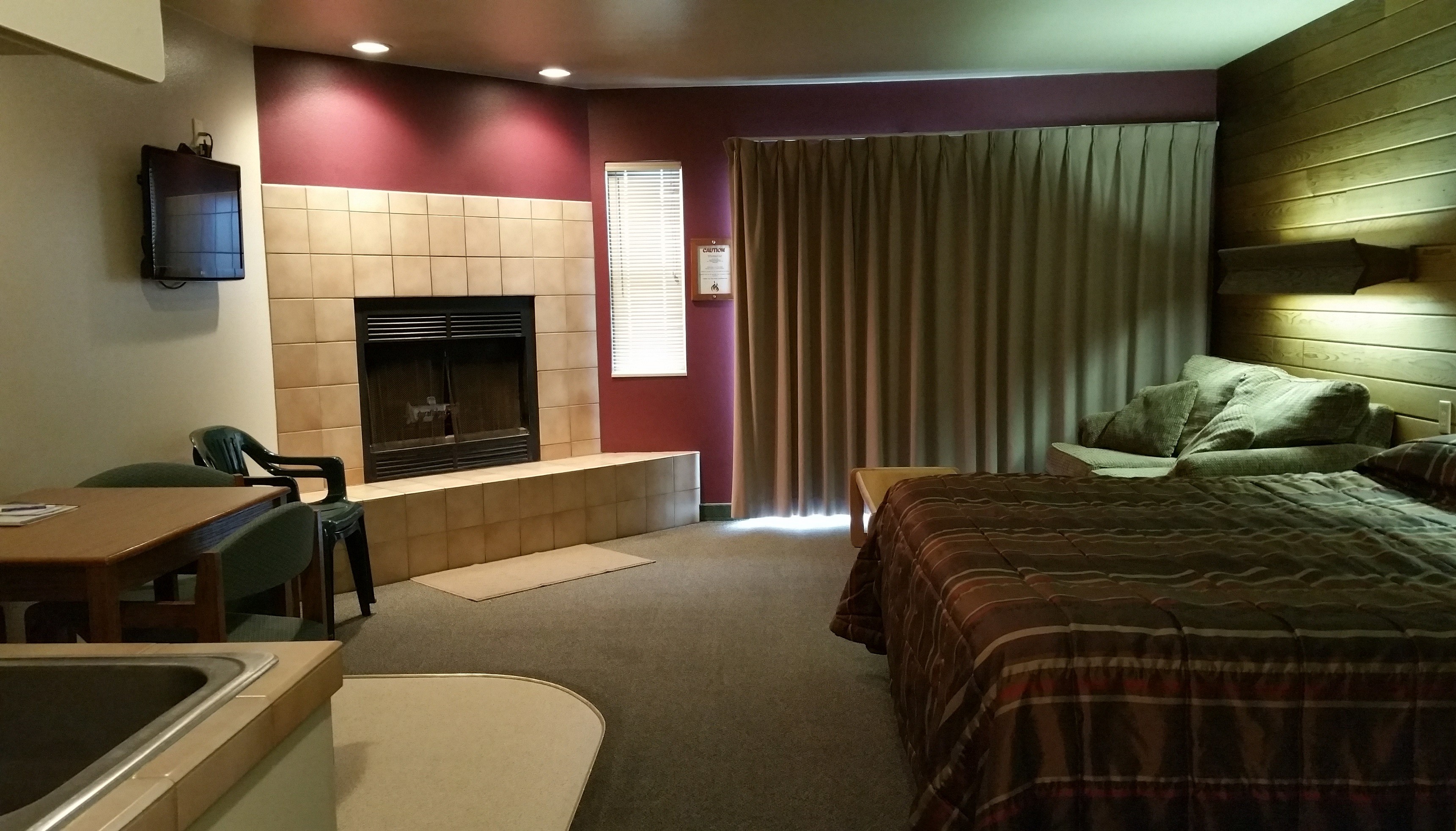 Vern Brown One King Deluxe
Includes: Kitchen, Fireplace, Bathroom; Tub and Shower, Balcony
Room: 354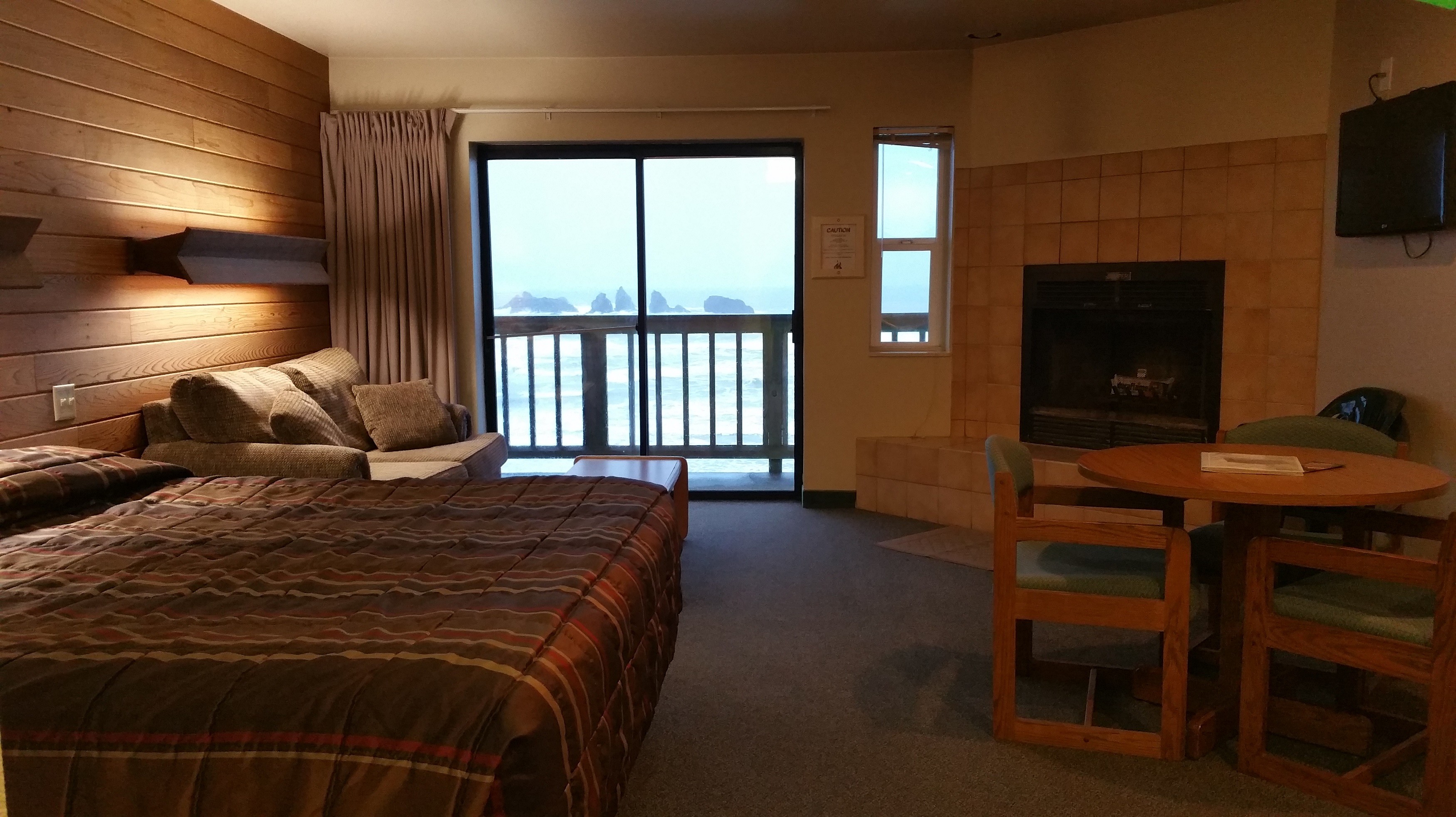 Vern Brown One King Deluxe
Includes: Fireplace, Bathroom; Tub and Shower, Stairs, Balcony, Adjoins with Vern Brown Two Queen Kitchenette (358, 362)
Rooms: 357, 363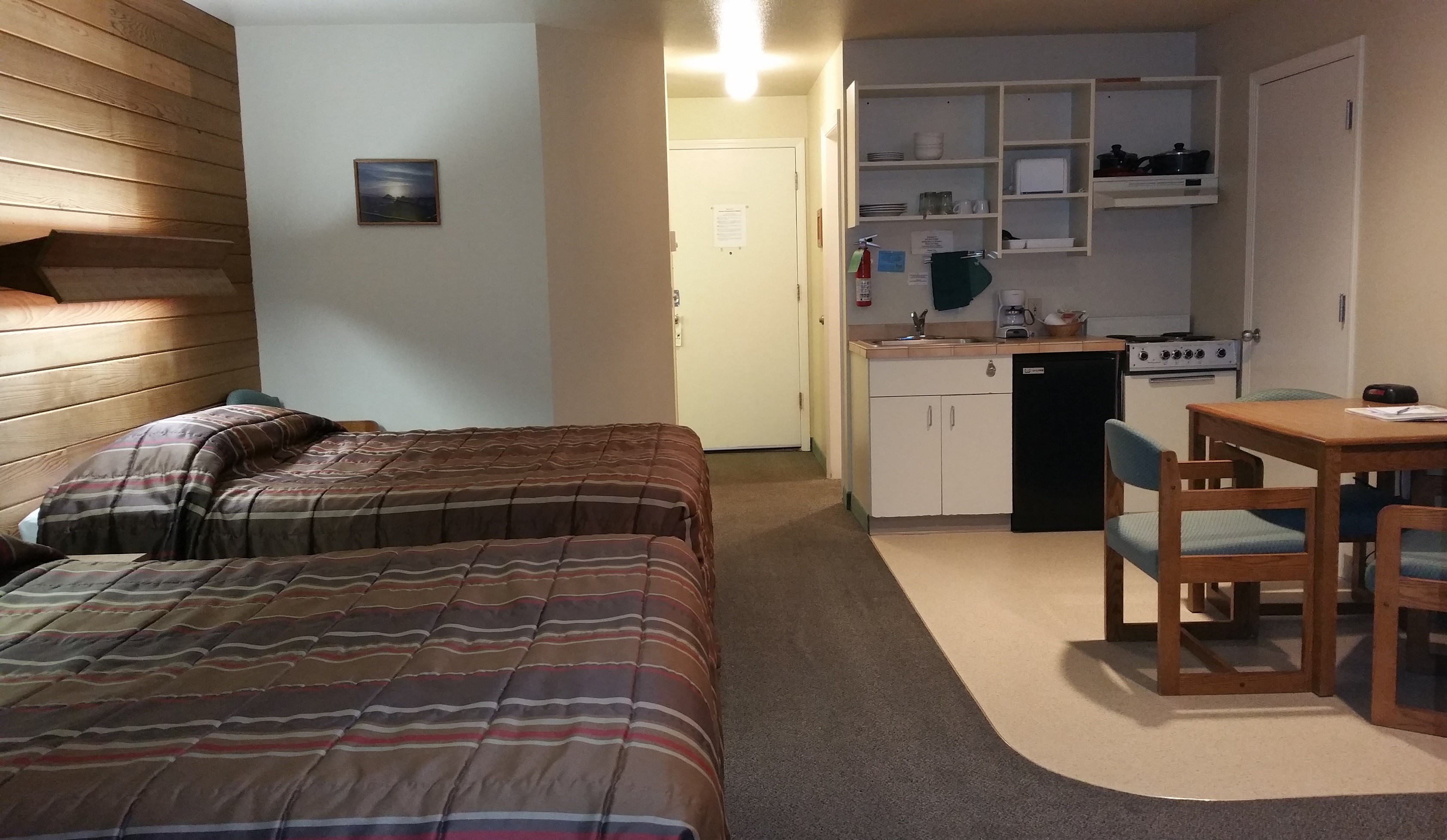 Vern Brown Two Queen Kitchenette
Includes: Kitchen, Bathroom; Tub and Shower, Stairs, Balcony, Adjoins with Vern Brown One King Deluxe (357, 363).
Rooms: 358, 362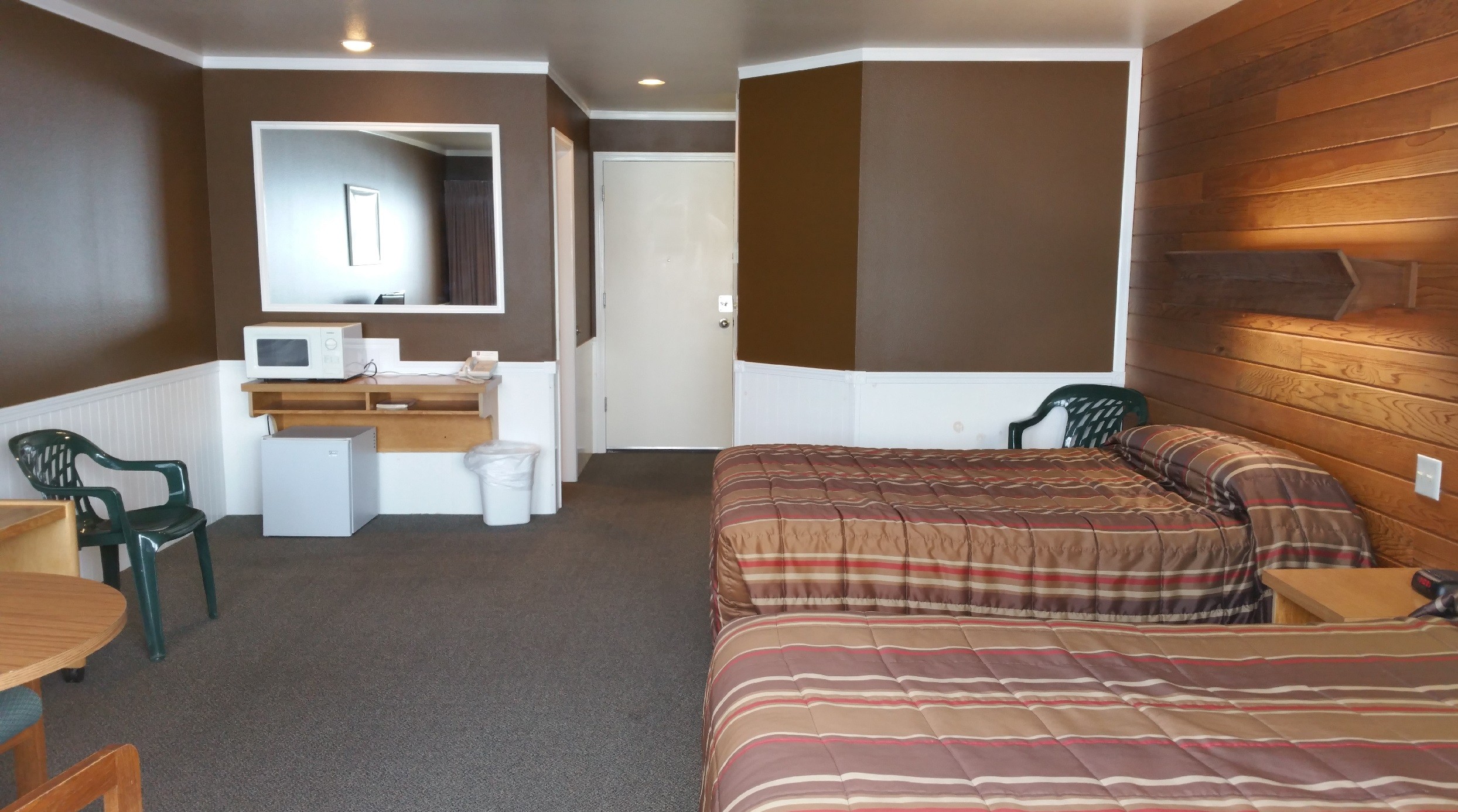 Vern Brown Two Queen Standard
Includes: Bathroom; Tub and Shower, Stairs, Balcony
Room: 360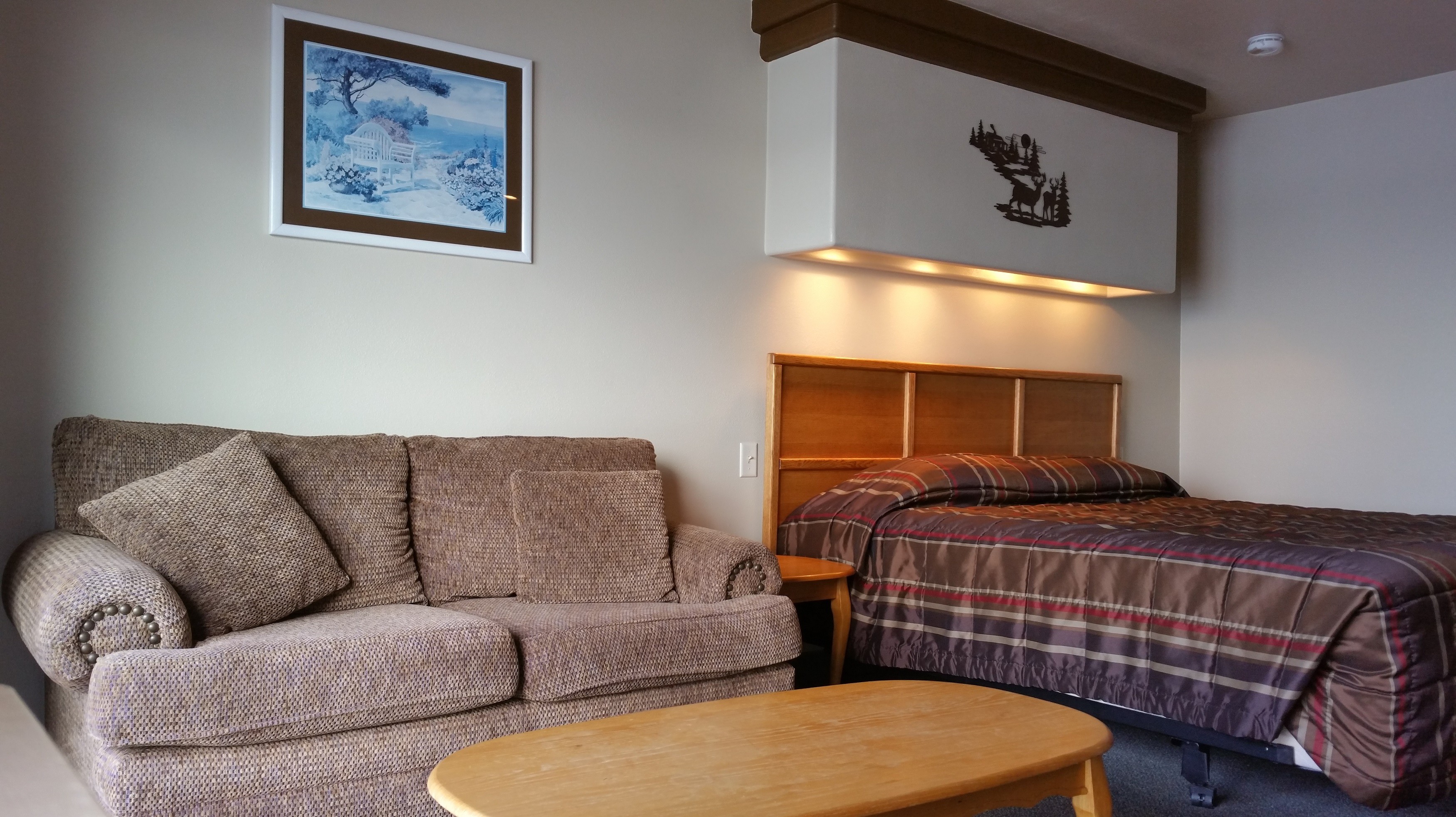 Vern Brown One King Deluxe
Includes: Kitchen, Fireplace, Bathroom; Tub and Shower, Stairs, Balcony
Room: 361
Vern Brown One Queen Standard
One Queen-Sized Bed, Bathroom; Tub and Shower, Stairs, Balcony
Rooms: 364-370
Vern Brown Features
View the ocean from your private balcony.
Each room has a small refrigerator, microwave and in-room coffee.
Some have kitchenette and/or fireplace.
Fireplaces use only wrapped Duraflame logs (available in lobby).
Beach access stairway. No elevator.
Level A is considered "ground level" because it is at the same level as the street.
Levels B and C are built below Level A, each requiring stairs to walk down.
Non Smoking
NO PETS
Additional Details:
Add 7% lodging tax to all room rates.
All rates are based on double occupancy.
There is no charge for children 12 years and under.
There is an additional $10 charge for extra persons 13 years and older.
Some room interiors may differ slightly from pictures.
All rates are subject to change without notice.

Book Now